Name:EISA Video Card

Year Introduced:1983

Donated by: N/A

Mfg's Retail Price: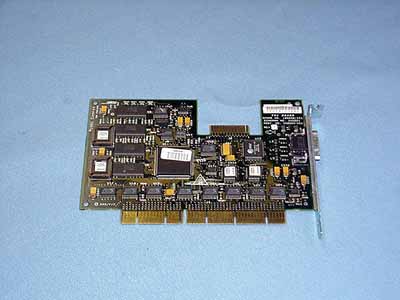 Description:Extended Industry Standard Architecture: The EISA Bus originated in 1988 & 1989. It was developed by the so called "Gang of Nine" (AST, Compaq, Epson, Hewlett-Packard, NEC, Olivetti, Tandy, Wyse and Zenith) as an alternative to IBM's "patented" Micro Channel bus. It received limited use in 386 and 486 based Personal Computers through about 1995.